FanSlam™ is a whole new way
to experience your favorite sport
Play Fantasy Tennis: How FanSlam Works:
1. Start or join a Fantasy Tennis Contest. Contests are based on upcoming ATP and WTA tennis tournaments.
2. Join free fantasy tennis contests to test your tennis knowledge, or play in paid contests.
3. Win Prizes! Contests reward 1st place finishers or Top 3 finishers.
4. You are given $100,000 to spend on 8 tennis players. Players are priced based on their ranking. Choose wisely!
5. Tennis Players earn "points" for each point they win during a match.
6. The FanSlam fantasy tennis team with the most points wins the Contest!
Play for Free or for Money
Join free leagues or win money by entering public tournament leagues.
FanSlam™'s rules are simple. While strategy is crucial, you don't have to be an expert to play.
Our user-friendly interface and short registration process will have you up-and-running in no time.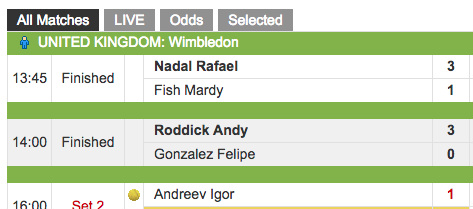 Follow your team's progress! FanSlam gives you up-to-the minute results provided by LiveScore.in.